Grand Vin de Stellenbosch Sauvignon Blanc
2020
SHOP NOW
The Vineyards
Vines: Planted in 2005
Yield: 7 t/ha
Irrigation: Dry land
Trellising: 5 wire Perold system
Climate: Vineyards in Devon Valley benefit from close proximity to both the Indian and Atlantic oceans with cool sea breezes that influence the mild Mediterranean climate.
Soils: Evolved from decomposed Cape Granite and range from deep well drained clay loam to gravelly and sandy duplex soils positioned on clay.
Vintage Overview
Wine grape producers and cellars in South Africa are positive about the quality of wines from the 2020 harvest. Following a few years of drought conditions, 2020 saw the vineyards come back to equilibrium, resulting in balanced, healthy fruit. We are excited about the exceptional wines that will flow from the 2020 wine grape crop. The early cultivars showed exceptional acidity, and the colour and tannin analyses in the red wines promise full wines with concentrated flavour profiles.
Winemaking
The fruit was picked early in the morning, kept cold and pressed after 15 hours of skin contact to extract extra flavour from the grape skins. The resulting juice was treated reductively, keeping oxygen out and preserving the delicate flavours. The juice fermented for 18 days at an average of 13 degrees in stainless steel tanks and then kept on the lees until bottling. Partially fermented in second fill French oak barrels.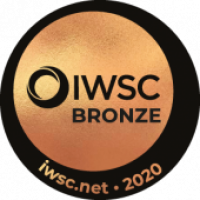 International Wine and Spirits Competition
Bronze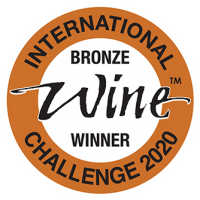 International Wine Challenge 2020
Bronze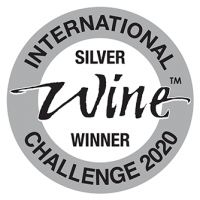 International Wine Challenge 2020
Silver (2018 Vintage)